7 Inspiring Women Who Changed the World
"A woman with a voice is, by definition, a strong woman. But the search to find that voice can be remarkably difficult" —Melinda Gates, philanthropist 
Women have played crucial roles in their lives forever. Be it a stay-at-home mom or a working woman, all these roles are equally valuable. But they are still oppressed in many parts of the world. Some people believe that women are born for only one reason, and that is to be a mother.
Being a mother is one of the toughest jobs in the world. And women have proven repeatedly that they can do a good job of it. Some women have also proved that they can do many things other than or along with being a mom.
Numerous women have been responsible for significant changes in the history of the world. Unfortunately, not many people know about these women with such excellent achievements and contributions that inspired and continue to inspire many women from different industries.
In the event of this Women's Day, let us remember women in healthcare who have changed the world of Science, Technology, Engineering, and Mathematics (STEM) with their exceptional knowledge and skills.
1. Elizabeth Blackwell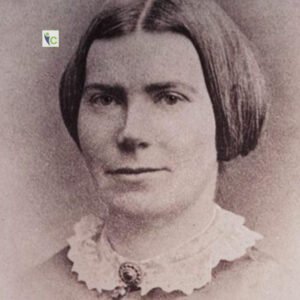 The first female doctor in the United States was Elizabeth Blackwell. Blackwell was a social consciousness and moral reformer who pioneered the promotion of women's education in medicine in both the United States and the United Kingdom. The Elizabeth Blackwell Medal, given yearly to a woman who has made a significant contribution to the advancement of women in medicine, honouring her efforts.
On 3rd February 1821, Elizabeth Blackwell was born in Bristol, England, to sugar refiner Samuel Blackwell and his wife Hannah (Lane) Blackwell. On 23rd January 1849, Blackwell became the first woman to achieve a medical degree in the United States.
With Sophia Jex-Blake, Blackwell founded a women's medical school in London, which opened in 1874 as the London School of Medicine for Women, with the primary purpose of educating women for the Apothecaries Hall licensure exam.
2. Anandi Gopal Joshi
Anandi Gopal Joshi was born and nurtured in a Marathi Chitpavan Brahmin family. Her original name was Yamuna. At the age of nine, she was married to Gopalrao Joshi, a widower about twenty years older than her.
Anandibai gave birth to a boy when she was fourteen, but the kid could only live for only ten days due to a lack of medical attention. That is when Gopalrao, her husband, encouraged her to study medicine.
When conservative Indian society learned about Anandibai's aspirations to pursue higher education in the West, she was severely chastised. Anandi began her medical education when she was 19 years old. Her thesis was titled "Obstetrics among the Aryan Hindoos," and she received her MD in March 1886. Both Ayurvedic texts and American medical textbooks were cited in the thesis.
She was assigned as the physician-in-charge of the female ward of the local Albert Edward Hospital by the princely state of Kolhapur.
3. Mary Guinan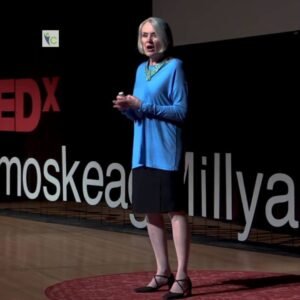 Mary Guinan, PhD, MD, is a public health, virology, and epidemiology specialist in the United States. She is the dean of the University of Nevada, Las Vegas' School of Community Health Sciences. Guinan is well-known for her work with the Centers for Disease Control and Prevention (CDC) on the earliest research of the HIV/AIDS epidemic.
Mary was assigned to the Nevada government as the first female State Health Officer. After 40 years of membership, Guinan was elected president of the American Medical Woman's Association.
Mary Guinan, MD, PhD, has made so many contributions to public health that it's difficult to pick one. She was the first woman to serve as a chief scientific advisor at the US Centers for Disease Control and Prevention, and she worked on the smallpox eradication campaign in India. She was also one of the first to raise the alarm about the AIDS epidemic.
Guinan has spent her whole life pushing medical and epidemiological research frontiers while dealing with the many hurdles that women face in a male-dominated sector.
4. Maimuna Majumder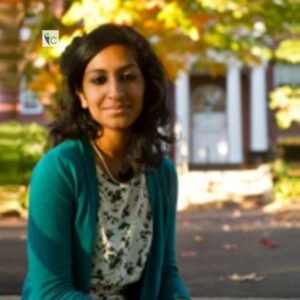 Maimuna (Maia) Majumder is a computational epidemiologist and a member of the Computational Health Informatics Program at Harvard Medical School and Boston Children's Hospital (CHIP). She is now working on a simulation of the COVID-19 pandemic spread.
Majumder, who holds a PhD in systems engineering from MIT and a master's degree in public health from Tufts University, enjoys experimenting with innovative ways to find, use, and analyse public health data. She's done this in a number of ways, including utilising local news reports to track disease outbreaks and estimate how vaccination rates may have influenced them.
Majumder is pioneering a new discipline of public health called digital disease detection. Early detection of epidemics could allow health officials to respond more quickly, potentially preventing the next global pandemic before it starts.
5. Patricia Goldman-Rakic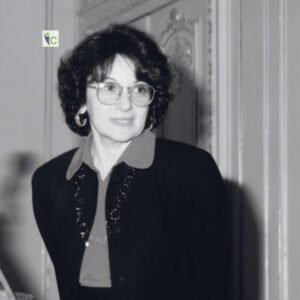 Goldman-Rakic, who earned her PhD from UCLA in 1963, was able to get a unique insight into the brain's frontal lobes. Goldman-Rakic mapped the prefrontal cortex and gave insight into such critical functions as cognition, planning, and working memory when the region was regarded too complex to study in-depth.
She authored almost 200 publications over her career and was awarded various accolades, including membership in the National Academy of Sciences in 1990. When she was hit by an automobile in 2003 and died two days later, her friends recognised that she still had a lot more to offer.
6. Mary Putnam Jacob
Mary Putnam Jacobi was fascinated by biology since she was a child, and she even pondered dissecting a dead mouse she found to see its heart.
Jacobi got her MD degree at the Female (later woman's) Medical College of Pennsylvania in 1864, with the hesitant assistance of her father, famed publisher George Putnam. She also became the first woman to study medicine at l'École de Médecine in Paris, determined to receive a superior education than she could get in the United States.
Jacobi fought valiantly for her female counterparts. She argued that medical students should be coed. To overcome disparities, she founded the Association for the Advancement of Women's Medical Education in 1872.
7. Jocelyn Elders
Joycelyn Elders grew up in a large family in a poor section of Arkansas, missing school frequently to assist her sharecropper parents in the fields. She went on to become the first African-American and second woman surgeon general of the United States decades later.
She enrolled in the University of Arkansas Medical School with GI Bill assistance after serving in the Army, and she graduated in 1960 as the only woman in her class. She went on to become Arkansas' first board-certified paediatric endocrinologist, focusing on preventing conception among diabetic teens.
Elders were appointed to lead the Arkansas Department of Health in 1987. She accomplished a lot in that position, including nearly doubling children's vaccines, extending the state's prenatal care programme, and improving help for the elderly and terminally ill.
EndNote
Women are increasingly treating patients, working in public health organisations, and inventing novel approaches to explore and cure some of the world's most pressing health problems. These ladies are carrying on the legacy of medical and scientific pioneers. They are the reasons that make women proud of themselves.