The 10 Hi-Tech Diagnostics and Pathology Centers 2018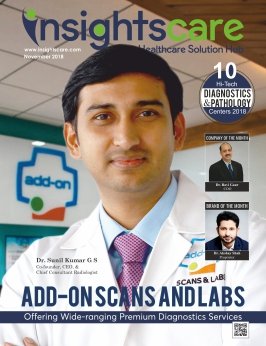 Growing trend of evidence-based medicine, health awareness, growing population and affordability are the major factors driving the diagnostics industry in India. The increasing awareness towards preventive health care check-ups is also adding to the growth of diagnostics market. Acknowledging this, the...
Picture Archive and Communication System (PACS) is a medical imaging technology used by radiology professionals...
In recent years, along with other technological advancements, medical science is doing miracles by procuring...
Established in 2000, Oncquest Laboratories Ltd. is known for its excellence in Clinical Diagnostics and...